We provide a university scholarship and leadership mentoring programme for talented, underprivileged women in rural Afghanistan – for an inclusive and progressive future society.
Because women + education = positive change.
An urgent message from Rahela Trust
In December 2022, the Taliban banned women in Afghanistan from working and attending university. As a small NGO, we are able to be agile and flexible to the challenges this brings.
Our Founder and Director Rahela Sidiqi has been busy meeting with officials and politicians across the UK and Europe, most recently hosting a conference at Westminster on Monday 16th January, investigating how best the international community can support Afghan women without benefiting the Taliban regime.
We have current and past scholars who are making difficult choices at this time. Whilst we are unwaveringly committed to continue supporting them to graduation and beyond, we have also been exploring how best we can continue to work towards our mission of furthering the education of Afghan women in Afghanistan through other means (including remote learning, self teaching, analog technology and more).
We aim to keep our supporters informed following internal discussions and sharing the resultant strategies. Please continue to trust the power of small NGOs like ours.
We have a unique ability to reach people on the ground and implement positive action even in the most challenging of contexts. The Taliban are committing crimes against humanity and we remain steadfast in our belief that justice will prevail.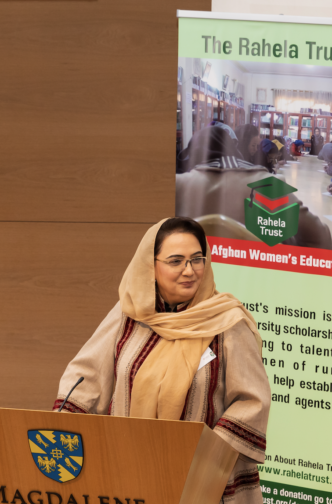 To date we have provided 35 young women with higher education scholarships and mentoring.

If we find the funding, we plan to increase this number to 100 women in three years.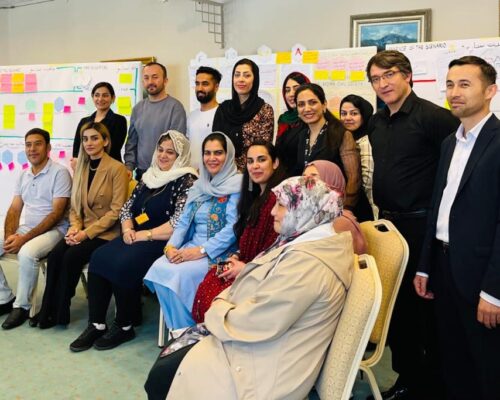 Our Strategic Goals:
Expand networks of educated and mentored women who contribute to Afghanistan's positive and progressive development
Engage diaspora and ally communities in national development
Influence the international community to support the education of women and girls in Afghanistan
Strengthen and grow Rahela Trust to increase impact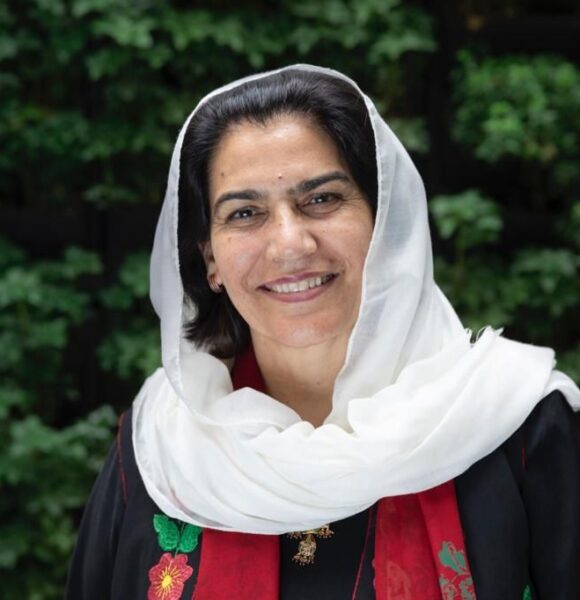 Rahela Sidiqi
Rahela Sidiqi is the Founding Director of Rahela Trust. 
She is the former Senior Advisor of Afghanistan's Civil Service Commission and Senior Social Development Advisor of UN-Habitat Afghanistan. Since 1993, she has worked as a women's rights activist at the grassroots and policy levels in Afghanistan. 
OUR STRATEGIC GOALS 
Expand networks of educated and mentored women who contribute to Afghanistan's positive and progressive development

Engage diaspora and ally communities in national development

Influence the international community to support the education of women and girls in Afghanistan

Strengthen and grow Rahela Trust to increase impact
RECEIVE OUR QUARTERLY NEWSLETTER