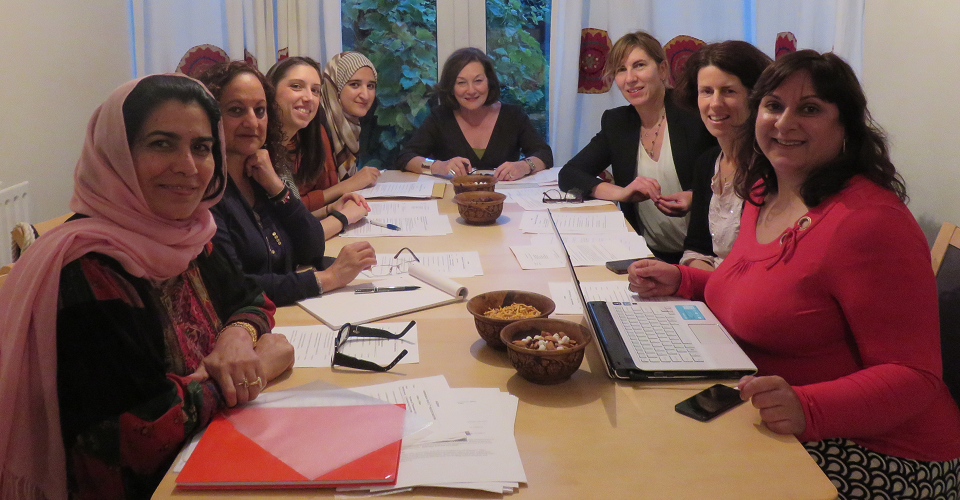 Trustees
Our Trustees are from a variety of backgrounds and professions all with the same passion to help educate women.
CHAIR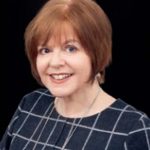 Samantha Reine: Samantha is an experienced charity chief executive (Rosa, the UK Fund for Women and Girls, Handicap International) and trustee (London Funders, Landmine Action) and lifelong champion of social justice and the power of grassroots movements to effect change. She's been directly responsible for inclusion and post-conflict reconstruction field programmes in Africa, India and the Balkans, and held senior roles with several grant-funders, including the Lottery, Diana Princess of Wales Memorial Fund and Comic Relief. Areas of expertise include charity governance and management, strategy, partnership and policy development, income generation and gender justice. She believes that investing
Trustee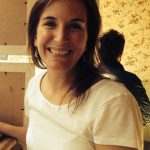 Mel Whitney-Long is an international development professional with over 15 years experience of working on women's and girls' empowerment issues through health and education programmes in Asia and Africa. She is currently Head of Operations for Pilotlight, a charity transforming the lives of disadvantaged people in the UK by offering charities and social enterprises access to the strategic business support they need to become more efficient, effective and sustainable. Mel is also Chair of the Rahela Trust for Afghan Women's Education as well as a Director of 10 for 10, a Community Interest Company Providing
strategic support to develop small charities and not for profit organisations that benefit disadvantaged young people across the UK."
Trustee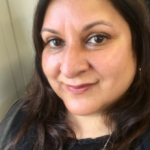 Kamini Paul is a development professional with 20+ years international experience in the formulation and implementation ofdevelopment and environmental policy. She has worked as an EU Diplomat, UK Deployable Civilian Expert, International Adviser and Consultant for the European Commission, Department for InternationalDevelopment, World Bank, UNHCR, UN Women, UNICEF, OCHA, UNAMA, and USAID and Trustee of the Rahela Trust
"The Rahela Trust has already a proven record of assisting and empowering women in its two and half years of operation with indication of moving to remote are as over the coming years to support more women. This is a tremendous achievement and one which we hope will be built upon."
Trustee
Liz Mermin is a documentary filmmaker and writer who has directed films on a variety of international topics for BBC, CNN, PBS, PBS, and many other global broadcasters. Her film The Beauty Academy of Kabul (2004) told stories of women and families immediately after the fall of the Taliban, and was broadcast around the world and released in cinemas across the US. She spent three years setting up and running the documentary department at the Thomson Reuters Foundation, bringing personal stories of global struggles for human rights, with a particular focus on women and girls, to audiences around the world.
Trustee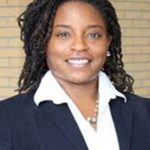 Dr. Althea Rivas: Lecturer in Global Development and Humanitarian Studies at SOAS, University of London. Her academic work is complimented by over 15 years of professional experience in development and humanitarian assistance spent mainly in Afghanistan, Liberia and Somalia, in West and East Africa as well. Dr. Rivas moved to SOAS (2019) after holding posts at York University (Toronto) and the University of Sussex.
Althea has worked with research and advocacy organizations in Afghanistan for over ten years. She is a Rahela Trust Trustee, and supports researchers of Diaspora Conference.
Trustee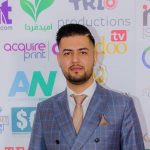 Sear Sadat is a Chartered Certified Accountant with over 10 years of experience in the field of accounts (including charity accounts) and compliance. He is the current owner of SEARS Accountants, which is a Chartered Certified Accountancy firm (member of the ACCA) based in London, United Kingdom. Sear comes from an international background with previous experience in the women education programmes, he has previously worked with AWWD (Afghan Women Welfare Department) which was an NGO to support women education. As an Afghan, he is passionate about his country and wants to bring a positive change, hence he has started a TV show, namely Tomorrow's Hope, which focuses on creating aware on various social and taboo issues in Afghanistan, including women education and empowerment.
Trustee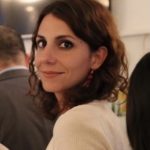 MARIKA THEROS is a policy fellow at the Conflict Research Programme at the London School of Economics, where she leads their cross-cutting research stream investigating local peace agreements across six key conflict-affected sites, and where she works on the Syria CRP team to examine the design of inclusive mechanisms in Syrian political talks with a focus on questions of legitimacy and sustainability.  She also advises key stakeholders  involved in the Afghan peace process on developing structures for public participation, and works with Afghan civil society in their advocacy efforts. Over the last 15 years, she has designed a number of research and dialogue processes in the Balkans, South Asia and the Middle East, in order to support multi-level, multi-dimensional peace-making and peace-building approaches.  She publishes on security, justice and state-building issues in academic journals, currently serves on boards of the Humanitarian Law Centre and Women for Peace and Participation, and is a non-resident fellow at the Atlantic Council and Institute for State Effectiveness. Marika is completing her doctorate in International Development at LSE, and holds an M.A. in International Affairs from the Columbia University and an MSc in Human Rights from LSE.
Executive Team
Our Executive Team are the back-bone of our organisation and ensure that our projects are delivered to the most deserving.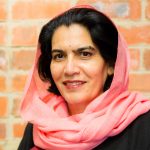 Founder & Director of the Trust
Rahela Sidiqi is the Founding Director of the Rahela Trust for Afghan Women's Education and one of the core founders of the National Solidarity Programme in Afghanistan. Since 1993, she has worked as a women's rights activist at the grassroots and policy levels in Afghanistan. She is the former Senior Advisor to the Afghanistan Civil Service Commission and led and developed various reform policies across the civil service machinery of the government at the time. She was also member of the Technical Advisory Group for Transparency & Right To Information at SAARC for many years and led the initial Access to Information Law consultation in Afghanistan during 2009-2011. Rahela has written several articles and academic research papers related to women's empowerment and the Afghan diaspora. She is a former Senior Social Development Advisor of UN – Habitat Afghanistan and founder of the Community Forum in Afghanistan. She is a poet and story-telling writer.
COORDINATORS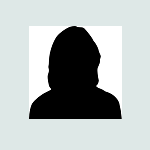 NATIONAL COORDINATOR
Khadija Yawari is managing activities at Gawarshad Institute of Higher Education. She is HR Manager and lecturer at GIHE. She has previously worked at AIHRC and as a gender officer for the Shuhada Organisation. She has undertaken courses in gender studies, peace building and human and women's rights. She speaks Dari, Pashtu and English.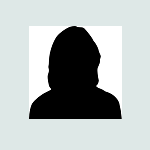 HELMAND COORDINATOR
Farzana Sadaat
Women Peace Activist from Helmand Province Ms. Farzana Sadaat is Rahela Trust Coordinator in and a Helmand-based civil
activist, peace and women rights advocate. She promotes equitable access to social, economic and political opportunities for women. Her activities and experience include access to justice for women, conflict resolution, peace education and evidence-based advocacy. Ms. Farzana has organized women youth peace activities in Helmand province, led community outreach for peace, monitored public serviced delivery and advocated for reforms. As member of the provincial women group, she plays a leading role in women's mobilization for peace and advocacy for women-inclusive community development programming. She works for initiatives that provide legal aid to indigent women. She has advocacy skills and education to provide informed feedback, participate in discussions and dialogues for increased women's inclusion.
Her technical work experience includes working as Project Manager for an advocacy organization, Administrative Officer for university legal clinic, Community Outreach Officer for a development organization, and a Team Leader for a rural community development program in Helmand province. Her leadership experience includes the chairmanship of a civil society organization, serving on the board of directors of an NGO, leading women-led initiatives and campaigns, advocating for women's access to justice.
She can be reached at email: farzana.elina@outlook.com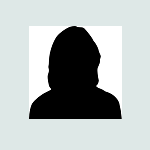 KANDAHAR COORDINATOR
---